"Gold medals aren't really made of gold. They're made of sweat, determination, and a hard-to-find alloy called guts."- Dan Gable
It is extremely true that optimists, positive thinkers and decisively brave people gain the most of life with the best results and are at an advantage compared to pessimists. This is all because of the effect, our mindset and attitude has on everything we come across. Our social relationships, our daily tasks and also our health are an integral part of our daily life. Hence, we can feel how negative and positive thoughts can have a domino effect on the final outcome and is mirrored in everything we do. So, the importance of having a balanced outlook in life plays a vital role. Therefore, happiness, balance, and mindfulness are fundamental factors that will allow us to live our lives to the fullest.
Reflecting these determined, wise and optimum morals of life; is this motivational story all about of a small brave and spirited kid.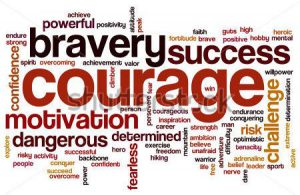 Once there lived a small kid in the regions of a small town near Gulmarg. He owned a beautiful calf, with which he regularly spent his day enjoying and exploring his vicinity. During a certain portion of the day, he used to visit his farm along with his calf. But, because of the newborn calf's incapability to accompany the boy with walking, he used to lift the calf and carry him on his back regularly.
Several years passed and the duo's friendship bloomed deeper. The kid grew into a mature man and obviously his calf had now turned into a heavy and large bull. But, the routine that he followed so as to visit his farm daily carrying his calf was still into existence.
Yes, the boy turned man still carried his massive and giant bull on his shoulders the same way he initiated this practice. As this developed as an habit for the bull, since his new age he only got loaded on his master and never initiated to walk even though he could.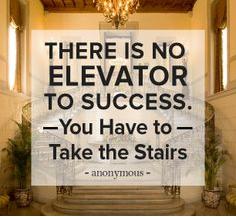 The boy's firm determination, strong will-power and most importantly incredible persistence throughout issued him with intense power to maintain this routine.
This eye-opener reality astonished and amazed every villager and passer by. This sight turned into an exhibition for all to watch. They used to wonder how the boy carries such a large bull easily on his back. Never the boy complained of gaining any pain as he was used to it.
As this was all because of this excessive perseverance, determination and absolute resolution to execute any task.
Also, in life if we all attain such will-power and perfect devotion to meet our duty, then definitely in life nothing can stop us from achieving our desired dreams.
Similarly, the story coincides and links with a devoted academy that works in the same sphere of strong dedication, punctuality and perfect learning. In order to make students future more brighter and productive, 'Quality Learning System' is into this business of education to render right guidance, strongly focus on learning that ultimately enhances knowledge. QLS makes students knowledgeable and excellent in every task they undertake. Their mode of teaching is totally online, that reduces burden of bags and other stuff. You only need to have tablet that will do everything for you from teaching, notes, study material, home work and much more. QLS has standardized the value of education with remarkable teaching process that is unique. It teaches, feeds and makes students learn the topic to the core, so that their lays no chance to ever forget. The academy's teaching methodology is through Artificial Intelligence (AI).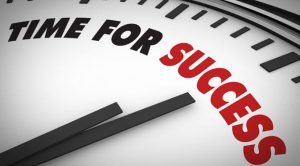 So, all parents and guardians just relax from your concern of providing the desired education and skill to your child, as this is now the duty undertaken by QLS pan India. The aim, target and intent of QLS for all parents is to very soon observe their children studying obediently and attaining impressive grades. Which would definitely urge you to by yourself assert to your child and which you never thought would ever say that, 'Listen kid, stop studying now and go out to take a chill. You've done much and are indeed progressing which is obvious by your grades and adherence of studying. We appreciate and know by whose aid you have got this tendency'. Hence, join hands with QLS and experience the par-excellence performance of your child you wished to see.
To add, all these thoughts, values, the above motivational story and root objective of QLS Academy is authored by an educationist cum noble man devoting his more than two decades in researching the right education platform. He strongly desires to bring forth the best education system to all students in an easy approach with non for profit purpose.
"As long as you feel pain, you're still alive. As long as you make mistakes, you're still human. And as long as you keep trying, there' still hope." – Susan Gale