What is QLS system and why partner with it?
We are the market leaders in educational sectors with more than 25 years of educational excellence. We offer a distinctive and exhaustive technology-based education system using Holistic Multiple Learning Approach (HMLA). We make use of technology as a tool not the replacement of Guru. Here the importance of Guru is maintained at the same time advantages of computer/tablet and internet and cloud-based technology are used to deliver, control, and monitor. We provide world-class digital education content for students, teachers, parents, schools and local tuition/study centers. Key points about our system are:
25 years of educational excellence
Re-structuring the existing education system.
An effort to eradicate the existing loopholes of the education system.
Re-inventing the "GURUKULUM" system with modern technology.
A complete cloud-based education system powered by Artificial Intelligence (AI).
Well-planned, high-quality and focused study content
Real-time performance and feedback mechanism
100% monitoring of the day to day teaching.
On the go learning with QLS TAB-CLOUD system
Mock exam that helps students to prepare their final examination
Moreover, QLS has designed a rewarding franchise business system which has proved to be a successful business model, spelling a win-win to all our franchisees.
Why become a QLS franchisee?
Franchising is one of the most tried and tested way to expand and grow a business. You might know the facts that some of the world's most popular and successful brands also operate their businesses under the franchise model. QLS also wants to expand its franchise study centers across the country so that students from all across the nation can get benefits of our distinctive quality learning system.
QLS franchise model can be successful because:
We have done all the market research.
The system has been established and already found its position in the market.
Low capital investment is required to start QLS business
Full assistance, training, and support along with marketing materials
Digital marketing support
It's a recession-proof business
Parents never compromise with quality education of their children
QLS Business Models
QLS offers business models for family member, cluster center, home tutor, and school. It also offers a business model for a master franchise.
Business Model 1: Study Center Franchise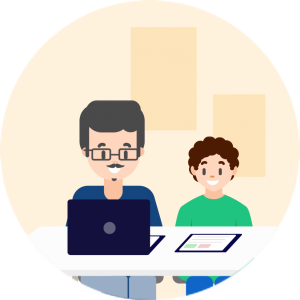 Opens an impressive business opportunity for everyone.
Uniform teaching with QLS program
Business Model 2: School Integration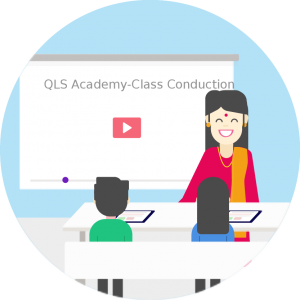 QLS system can be easily integrated with a school curriculum to teach students.
Makes learning more productive.
Provides instant check of student grasping power.
Makes homework activity effortless.
Business Model 3: Master Franchise Model
Master franchisee will open minimum 10 cluster centers within a specified area.
Master franchisee will open one cluster center by self.
MF is authorized to sell home tuition business in his area.
MF is authorized to sell parent as teacher business in his area.
To know more about our business models or franchise business, please get in touch with us.