So, for all the fun-loving students the previous academic year has fallen, and it's time to have a blast for a long two months period. Happily, summer vacations have already been kick started! It's the most awaited time of the year where, all pupils just merely without any delay want to disappear in their best area of interest.
So, are you all too ready with your plans of enjoying your summer vacations or to utilize it wisely?
As your schools, during summers, are off for a longer time, it is only during this time of year that you can think about doing something interesting and valuable.
If you are serious about your studies and career, you must never let summer holidays go waste. Don't ever think about spending your holidays by lazing around, partying unnecessarily, crazily playing, etc, for longer hours. We agree to some extent it is good but everything has its own limit. So, spending your vacations without any proper plan is highly deplorable. For this parents have to plan some proper schedule by which the children not
only thoroughly enjoy their holidays but also get some positive profit or benefit out of it.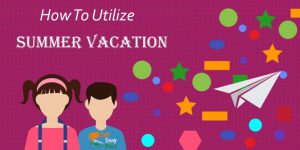 A way to rightly utilize your vacations is to advance your knowledge of a subject. As majority of students still have unanswered questions related to a subject that they have studied in the previous academic year? Talented teachers may provide a fresh perspective on a particular topic and stimulate students' curiosity. So, just clarify all your basic/un cleared doubts of any scary subject that you consider and make it your best subject for the
coming whole academic session. So, go and take extra classes, if you need some or need help polishing up on a subject you didn't quite grasp, during this summer.
Build and improve vocabulary through vocabulary exercise
In the present world, communication skills are very important for every one and especially communication skills in English. To fluently talk or write vocabulary power in English is very essential. Parents have to encourage their children to improve this skill by asking their children to read English daily News paper and pick out some hard words from it. Then make the children to find out the meaning of those hard words from good English Dictionary and write them in separate notes. It is good to make them to write a sentence of their own for that particular hard word to improve their understanding. In this way if they are able to write the meanings of some 500 words, it will definitely improve their vocabulary power to that extent. This exercise should be done punctually without any break during summer vacation to get the full benefit.
To make real progress in your academic work, away from the possible distractions and stresses of your normal school environment and to get a break from to again recollect energy, why not go and visit your grand mom's home? This would allow you to immerse in lovely nostalgic memories of your childhood. The air, the environment, the people, everything changed but your own will make your soul extremely satisfied. The time spent will be no doubt well spent and obviously be remembered throughout your academic year.

The only thing parents have to do is to provide opportunities and act as their friends in this regard to see a very positive change in their children.
Firstly, expand your knowledge with what you have been keen for. Take advantage of your down time to open your mind to new knowledge and experiences with the ideas that include education vacations, short term motivational classes and open course ware classes.
So, in this world of advanced education, to have a mentor that only stresses out to make you knowledgeable is like having a piece of cake. And with this methodology, 'Quality Learning System', a very diverse and education focused institute has brought up a program for students welfare. The present objective of QLS is to drive education towards perfection and bring about a positive transformation in the education system.
At present, students are totally unaware of some prestigious scholarship examinations, as in NTSE (National Talent Search Examination) and IMO (International Mathematics Olympiad)/ISO (International Science Olympiad). These salient exams from the grass root level bring out the most from the student and shape up their skills.
To score favourable marks in exams, get recruited by top ranking companies and finally get set with big fat packages should not be the only intention or purpose of life. Rather, it should also be used for the betterment of the society, bring about successful changes in the way of living life, in developing our own personality, create a better atmosphere to breathe in. Thus, QLS is on a major role aligned to this way of teaching, in sharpening, enhancing
and improving knowledge, besides practical studying.
The Aim of QLS educational institute is to shape up every individuals life & career. Education teaches us to be civilized in the society. Every individual have different interest & need. They have different goals to be achieved in life.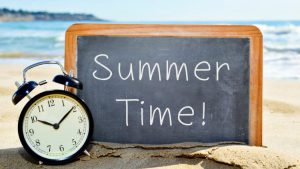 QLS is more focused also in providing additional qualities apart from education that include:
Positive Attitude
Developing Communication Skills
To make students Productive
Gain Moral Values & so on.
For some students ho want to explore in their field of interest, short academic courses are a fast way to get a formal specialization in any field of interest. These short-term and cost-effective programmes are an effective solution to gain advanced knowledge, without having
to invest in a Master's programme.
Moreover, if you have been struggling with a direction to take in life, use this time to research, talk to others, and possibly do some volunteer work in the field of your choice to help determine what direction you want your future to take.
So, bring out the best from you and join hands with QLS Academy to standardize, revamp and improve your learning with some premier scholarships exams backing up as a bonus.
Not to leave on saying, have the feel of complete achievement with great satisfaction of  having QLS as your academic mentor in transforming future successfully.