Everything about JEE starts getting cool and required when we are on the path. For students in the renowned hubs, IIT is like a dream and the preparation, a necessary ordeal to reach there. In this complete technically turned phase of life, we start worrying about the branches, ranks, cut-offs, preparation approach and what not. So, greatly you all students have come at the right place and clicked the correct link, which will honestly guide you for all your striking queries for JEE.
As, this Joint Entrance Examination Main 2018 was conducted on 8th April 2018 in offline mode and 16th April 2018 in online mode. This year around 12 Lakh students have appeared in JEE Main 2018 Online/Offline based examination conducted by CBSE Board. JEE Main is a National Level Examination conducted by the CBSE Board for those students who want to pursue Engineering in their career. Many top Institutions consider JEE Main score for allocation of the admission in their colleges. The JEE Main Results have been declared by CBSE for Paper 1, while for Paper 2 the results shall be declared on 31st of May. Out of 11 Lakh students who had given the examination,
2.3 Lakh students have qualified for JEE Advanced, from which only 1.6 Lakh students appeared for this exam for a total of 11000 seats.
In addition, the inclusive difficulty level of the paper was between easy to moderate. The candidates who were dedicated throughout the year in developing speed and accuracy by attempting routine test series and mock tests on the JEE Main pattern, must have performed excellently. However, it is always relative performance with firm dedication which matters in such competitive examinations.
Admission through centralized quota procedure in NITs/IIITs/CFTIs for over 2,31,024 seats in undergraduate courses will concede to merit list based on the score in JEE Main examination.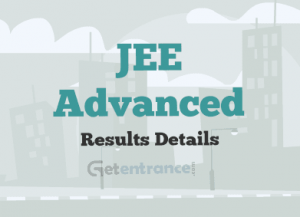 How to check your result?
Candidates who are looking for JEE Main 2018 result can check their results by following these simple steps:
IT JEE Mains Result 2018: How to check online at jeemain.nic.in
Step 1. Visit https://jeemain.nic.in/webinfo/Public/Home.aspx
Step 2. Enter your JEE Main 2018 roll number and date of birth; click on submit button
Step 3. Your IIT-JEE Mains Result 2018 will be displayed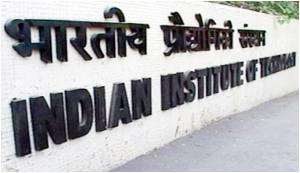 Admissions to National Institutes of Technology (NITs), Indian Institutes of Information Technology (IIITs)  and Centrally Funded Technical Institutions (CFTIs)
This will be through a common counselling conducted by JoSAA (Joint Seat Allocation Authority) which will be held in the next month on and about, 19 June. The counselling held by it also includes the IITs. So, all the candidates who have secured a merit rank in the JEE Main exam are eligible to participate in the counseling, while candidates who qualify in JEE advanced by scoring the minimum prescribed cutoff marks and a valid rank will be eligible to apply for the IITs.
Check the cutoff ranks and trends of the previous years, in order to know whether you have a chance to get admission in any of the NITs, IITs and CFTIs. The same holds for the IITs where you may have to check for the JEE Advanced cutoff.
JoSAA will hold JEE counselling for a total of 23 Indian Institutes of Technology (IITs), 23 Indian Institute of Information Technology (IIITs), 31 National Institute of Technology (NITs) and 20 Government Funded Technical Institutes (Other GFTIs).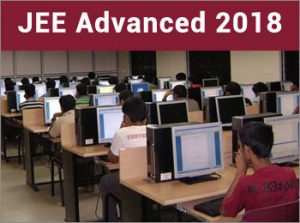 But have you ever wondered, that in this education leaned society, although, studying day and night with utmost hard work -> getting selected by these reputable institutions -> and then finally sit on giant seats that lead MNC's, should not be the only reality that we should settle for or keep our life satisfied up to. Life is much much more than we think of. We students should definitely have the firm determination to pay back more than what we've got from this society. As, it's only our society, our people, our culture and obviously our ethics/values that speak beyond our degree's or skills.
Thus, in this sphere of education, Quality Learning System, a very vivid, career oriented and rich education providing academy is working since a considerable span of time for the betterment of the students as they are the future and make a better society.
Having more than 20 years of experience in the education sector, QLS have come up with an extremely innovative education process, to educate the students in increasing their knowledge, skills and learning aptitude. After producing 'n' number of IITs with premium ranks that bagged below 10, the vision has expanded to bring a universal transformation in the education sector and make students explore in their area of interest.
Initially, this academy is into providing, Potential Analysis Test (PAT) for students to test their base or evaluate themselves, before appearing for the exams. And these exams are non other than, a gift itself with heavy scholarships, National Talent Search Examinations (NTSE) & International Mathematics/Science Olympiad (IMO/ISO).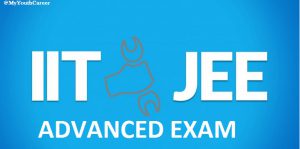 With a chain of conducting 8-9 preparation examinations, the main objective is to make everyone aware of what they can have as a bonus from these exams, obviously with making the basics cleared. The fundamental goal is bring quality education in the basket of each and every student. Even after paying, huge sum of money, neither the student nor the parent/guardian gets satisfied. Or even if satisfied, their intelligence is somewhere compromised.
So, QLS is all about providing the right guidance, perfect education and quality teaching for every nurturing child. It may sound similar to many other education institutions, but here the idea is totally different and unique, which every student wishes. What students want is to easily but with complete knowledge, understand a topic. The process, the system and mechanism of teaching students by this modern technique will leave its impression for years long.
No one up till date has ever came up by this revolutionary idea, that QLS has brought. It provides 100% satisfaction. As the motto is not to only make money, its to MAKE STUDENTS CAREER BRIGHTER.
So, for once have a try to take yourself with QLS education process and definitely, feel the experience of having a full satisfactory and wise education practice. You will yourself feel, having tied a knot with an honest, advanced and yes trustable institution.