Last minute tips to face IIT-JEE
As every student aspires to take the flight of his life to one of the best and prestigious positions in the world. So, what majorly mandates to enact is the student's right pick of stream towards their dream. And in this competitive world, much keenness and choice goes for the India's top engineering entrance examination: IIT-JEE.
These entrance tests are unique in their own spirit and need extraordinary practice with utmost dedication to crack on the go. Not only is knowledge important, a capacity to stay cool under a constraint time is also required. Indeed, nothing can replace Intelligence, but applying the basic common sense plays an equally important role.
In the following post, we will discuss the major factors, their roles and how to successfully crack this demanding Entrance Examination.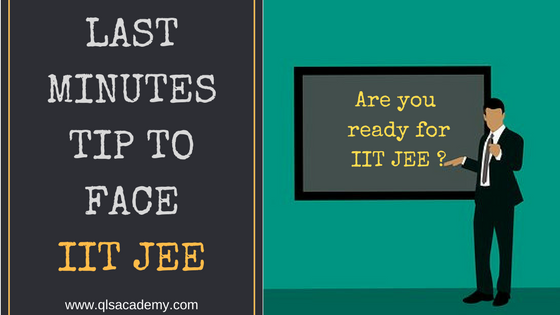 FOLLOW THE TIPS & BE A TOPPER:-
We all have our own strong/weak areas and we try to solve paper accordingly. If possible, follow the points to exploit your potential to the fullest.
Always scan the test paper first in about 2 minutes and then only start solving.
Apply the S-S-S-S-approach- that means Scan- Search-Select-Solve.
Always attempt the easiest questions at the beginning.
Neglect the elements of appearing surprise/tough questions at the beginning and always look for questions, which are the easiest.
Do not get stuck on a tough puzzle or reasoning type question.
Solve as many questions as you can from the options.
Use the eliminating technique by executing intelligent guess.
Be very fast at mental calculations.
Try to do less rough work as the space given in the examination is very limited.
Remember, all these exams demand, on your part to strike a very mature balance between speed and accuracy. If you try to go exceptionally fast, you will commit not only mistakes but blunders. If you are too cautious about your accuracy, you may just fail to reach the desired cutoff.
Finally, the often repeated advice-read the directions VERY carefully. Otherwise, be ready to lose lot of marks.
Memory plays the most important role in any Mathematics based test. Make sure you revise the theory and standard results at least 5 times before the test.
Always try to solve the paper in at least 3 rounds. The first round can be of about 15 to 20 minutes. Where you will try to solve as many easy questions as possible. You must aim at least 30 and even up to 40 to 45 questions to be solved in the first 15 to 20 min. This can be done only when you have an extraordinary memory and you solve these questions as standard results (not by calculations etc.)
DETAILS ABOUT ABOVE IMPORTANT TIPS IN ORDER TO OBTAIN A HIGH SCORE:-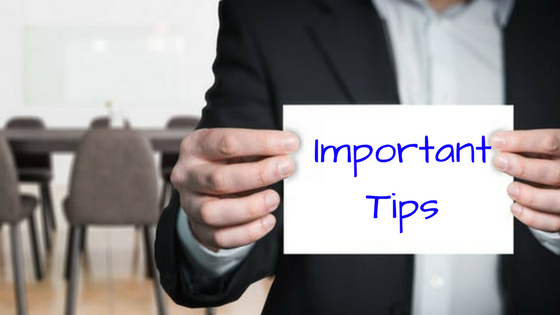 1.READ THE DIRECTIONS CAREFULLY-
In order to make the most of the available time and avoid any type of confusion in the understanding of questions or problems, it is essential to carefully read the directions, given in the beginning of the questions or problems. Even examiners have reported that most of the mistakes committed by the examinees in solving the paper are because of their inadequate comprehension or inability of proper reading of the directions. Many precious marks can thus be added to your score if you read the directions carefully before you start answering the questions.
2.GO FAST BUT WITH ACCURACY-
Since the time at your disposal is limited you have to proceed to mark the answers as quickly as possible.  But rapidity is not to be aimed at the cost of accuracy.  Vague understanding of a question is certain to put a big loss to your score. Thus, it is always advisable to combine quickness with accuracy in order to be certain about the correctness of your answer.
3. DO NOT WASTE YOUR TIME OVER TOUGH QUESTIONS-
When you face a difficult question, wisely concentrate on it in order to find out the answer.  But if the right answer does not come forth do not waste time to over it.  Skip it and solve other questions and save time. Since all the questions carry equal marks, getting bogged down for a long time over the solution of a difficult question will certainly affect your score adversely within the limited time prescribed. Learn how to manage time at these GED courses.
4. GET BACK TO UNANSWERED QUESTIONS AT THE END-
When you have gone over the entire paper and marked your answers, which you thought to be correct and still have some time left at your disposal, you may go back to the difficult questions you skipped over in the first attempt.  Since hurry and worry about solving questions being over, your mind will now work with double efficiency and chances are that the questions, which appeared to be difficult in the first attempt, may lend themselves to easy solution.
5. MAINTAIN A CHEERFUL ATTITUDE ALL ALONG-
Nothing is more precious while facing a difficult situation or an ordeal of examination with a cheerful mood, confidence in yourself and faith in God that will help you greatly to win the battle. With such an attitude you will enable your mind to work with double its efficiency. If you face a number of difficult questions, you need not be despondent, for no one can score 100%. It is competitive examination and your merit is in relative terms not on the basis of absolute score.
6. MARK YOUR ANSWERS IN THE RIGHT PLACE-
Since major part of your paper is of objective nature, every possible care should be taken to mark your answer in the appropriate places. Marking in two places or in incorrect places in your answer sheet for one question will not bring you any credit. It is seen that more often than not most candidates lose markd because of faulty marking in the answer sheet. If for some wrong reason marking has been done, it is better to erase them out before you submit your answer book to the invigilator.  Also, take care to mark the answer in the answer sheet in the manner asked for.  Some times you may be asked to blacken the space provided for the answer with a lead pencil, sometimes you may be asked simply to encircle or tick mark the space provided.  It is here that the careful reading of the direction's comes in.
FOLLOW THE PROCESS OF ELIMINATION
In the case of questions where you are doubtful of the answer, you might be able to hit at the correct answer by a process of selection, rejection or elimination. Mentally reject the answers that are clearly wrong. There might be some plausible answers. Your previous study might come in to help you, to eliminate the incorrect from the plausible answers. Then concentrate on the remaining suggested answers. The more you eliminate in this way, the better your chances of getting at the right answer.
THE CONSOLIDATION PROCESS-
Just for half-hour, close your eyes and think about every possible thing you've done since you started preparing for competitive exams. Try recollection all the problems you faced (or are facing) and all the successes (minor and major) you've had so far in the process.
Organize yourself. Once again sort out your study material and see the specific test areas you are good and week at.
If you have been honest with yourself, you'll know how much time and effort you really need to put in vis-à-vis specific areas.
Prepare a written down Timetable. It should be detailed with daily targets and time slots.
Start analyzing and revising all the Tests you've taken so far. Think where you went wrong and why the topper actually topped.
Instead of getting jittery about your weak spots feel happy about your strong areas and pray to God that there is enough of it in the actual test.
If you have a good friend circle, share your anxieties with them and seek some solace in their company. It may temporarily help relieve the stress that's build-up.
As we have been discussing in the classroom, you should try to memorize as many standard results as possible. This really helps you to solve a lot of questions consuming less time.
Always have in mind that you have to appear for more than one test of same competitive exams.
You might feel with a lot of frustration because of the fact that your effort does not translate into good score. Have patience! It always takes time.
THE FACTS-
Although more than 11 lakh students may appear in JEE main 2018, not more than 20% would have seriously prepared so the effective competition is just a fraction of the sea of humanity you may see at the test centers.
Don't be psyched by the scores some toppers may be getting. It is a fact that there will be 10% exceptionally bright students.  They are not your competition.  Your actual competition is the above average serious students and honestly speaking, most of us fall in that category.
You have only the written test to crack and for most of you it may be just one test please always bear that in mind.
There is no reason for you to feel that you cannot make it to top-notch ENGG/MEDICAL College in India.
Please don't carry any myths like "If I study 10 hrs per day, I will definitely get through the test" etc. There are many tangibles and intangibles that go into deciding your selections.
THE KEY DETERMINERS OF SUCCESS AT THE TEST WOULD BE:-
Equal command on all the test areas.
Attempting at least 85% questions.
Reducing your mistakes to a minimum.
Managing your time effectively.
Having a cool head with a top level approach and a sensible poise between speed and accuracy.
Having a killer's instinct.
Very good grasp over fundamentals (MOST IMPORTANT).
Your memory.
Prepare with an attitude that there is going to be no second time. I have to crack in this time itself-One Hundred Percent.
Finally, trust your capabilities. Nobody knows you better than you do. So make sure that your "DESTINY IS A MATTER OF YOUR CHOICE."
REMEMBER THAT THIS IS THE GOLDEN CHANCE TO SHAPE UP YOUR LIFE DON'T MISS IT, IF YOU WILL DO SO THAN YOU CAN NEVER ACHIEVE IT AT ANY COST.