Long Helicopter shots, incredible lightning-fast stumpings, magnificent game-changing decisions, impressive successful finishes, intelligent winning strategies, and the list further goes on. From a small-town boy who was employed as a ticket collector to boarding a life's U-turn as a successful Indian Cricket Team Captain Cool, MS Dhoni has had an amazing journey. The legend of MS Dhoni keeps growing with every match. We have seen the brilliant movie, Dhoni's untold story, on screen and almost lived the dream with him by cheering him on from the stands. However, there is more to the man than coveted trophies, crazy adjectives, and immense fan-following.
A lot has been said and written about Caption Dhoni's calmness on the field. That level of composure can come handy in every walk of life. Be it an office setting or learning lessons for life academically, to always remain composed has its set of advantages.
And the amazing news that's trending all over the IPL history and a boon for Chennai Super King fans is that MS Dhoni on Tuesday became the first player in the history of the Indian Premier League to reach the final of the T20 tournament for a record eighth time.
Dhoni moved a step closer to lifting the trophy for the third time after Chennai Super Kings beat Sunrisers Hyderabad in the Qualifier 1 at the Wankhede Stadium in Mumbai.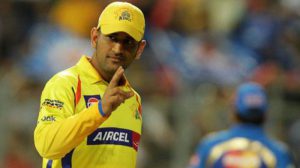 Chennai Super Kings, who were back at the tournament after a two-year ban, made it to the final for the 7th time.
MS Dhoni is indeed a great inspiration for all of us who have considered pursuing work we feel passionately about. His illustrious career proves that when you #LoveWhatYouDo, you'll bring out the best in you. But to become a world champion as well a successful person, what takes more than passion is a versatile plan.
Dhoni has been a leader par excellence for years and must get credit for leading his team from the front this IPL season as well as he has developed a reputation for being one of the magnificent leaders that the game of cricket has ever witnessed. Dhoni holds several records including most wins by an Indian captain in Tests and One Day Internationals, and most back-to-back wins by an Indian captain in One Day Internationals. After his retirement from test cricket in 2014, he still exerts great influence over Indian and international cricket.
So, if we all want to be consistently successful in life and our each and every phase of life, whether Lifestyle, Business or the most important seed that we sow from the start of life is that of Quality Education. If we acquire a brilliant quality education, it is like a cash that can be borrowed but can't be robbed. Just follow Captain Cool's similar strategy and tactics on how life can be made more, Productive, Fundamental, Successful, Moral, and obviously Ideal.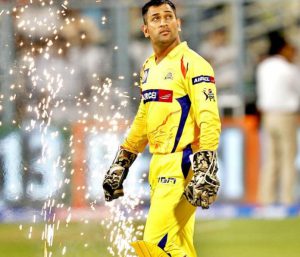 This verily is a very important, influential and a superb example for small kids, youngsters and many more on how to learn and pick the right way or formula in order to shape up life academically.
We know to be successful; one needs to be an element of having only:
One set destination,
Proper Discipline,
Firm Determination,
Right Direction,
A well qualitative mentor/guide
and having a space of being Transformed,
and without any second thought the blend of all these will ultimately put you towards obtaining right education will automatically be productive to deliver correct principles and to lead a virtuous life.
And to everyone's benefit who are in a hunt of this type of quality education more much time, just relax. As with incredible ideas, phenomenal skills and easy approach for everyone, 'Quality Learning System', is now in this education sector to answer all your academic problems, standardize your education and bring about a new era of learning in this competitive world.
As education is the basic requirement for every nation; no nation can survive without it. Thus, education is the most powerful tool to bring about any desired change in our lives.

We, at QLS are completely focused on providing such flawless education to our society and with practical knowledge.
Initially, we are into NTSE exams and IMO/ISO Olympiads that are evenly held every year. The purpose of these exams is to provide scholarships to pupils' up to international level. As, these exams offer a handsome value of scholarship to students, it indeed make this exam a very prestigious one.
What the job of QLS is totally modern, creative and flourishing to foster students that will foster our society and directly the equation will go to prosper our nation.
We conduct PAT (Potential Analysis Test) in three different segments to evaluate, assess and test his potential of appearing in the exam. By this even way, pupils can analyse their capability on how much their present studying is staged on.
With QLS modern techniques, easy learning facility, and knowledge based system, it's a surety that students will thrive in their respective exams. The teachers are also duly taught of the prescribed syllabus before the session and their skills are sharpened.
The confidence level of students is boosted to a very extreme level that aids them in their respective school exams also as the lessons are all classrooms based. Education and its importance education plays a pivotal role in the life of every individual. QLS vision has always been a building-block of one's personality and education is not about scoring well in exams. It's all about learning new things and increasing our knowledge.

As Dhoni won fame and money at an early stage in his career but he was, and still is, humble and modest. He also maintained a steady path and was not rude, flash or overbearing. So, as managers who gain success too early on often lose their balance and cannot maintain the poise required for longevity.
Talking about students who worry a lot. Worrying is unnecessary and a fruitless activity. Doing your studies to your capabilities and not worrying about the result, frees you from the shackles of anxiety. Life often puts people in situations in which they have to play a particular role. Not think of the future but do justice to the present and play the role with conviction and towards perfection.
The methodology to be used in teaching Indian kids should be innovative. The biggest challenge which the teacher faces is to capture the attention of kids in the class. The main motive of the education system today is to leave a long-lasting impact of the lesson on the minds of the kids. They should be able to recollect what is taught in the class after they go home.
Every child is different and adheres to a different teaching technique. Once you teach them with their preferred learning style, they will never fail to surprise you. Some of the innovative methods used by QLS to teach students and make the classes more interesting are: – clearing basics of syllabus, important questions of previous years, focus on all every topic a many more.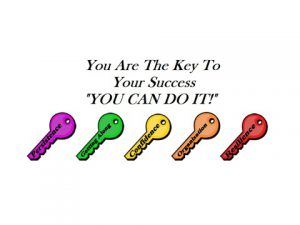 Self belief comes when we witness positive results in what we do. Results don't come just with experience. They come when you do things differently. They come when you keep a flexible mind and adapt to dynamic situations.
Through disciplined work, you will witness gradual self improvement. Over time, the improvement becomes massive! You become happier. Colleagues, family, friends and others rely on you. They trust your decisions, which often end up being right. Then, regardless of your field, people will considerably treat you as a counselor a mentor.
All businesses tend to suffer some degree of failure at one point or another, but it requires strength and character to stand up and be counted from that position. It's one of the most important aspects of leadership.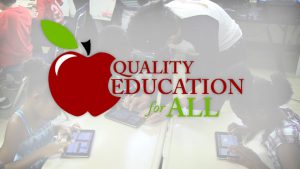 So, by calmness that originates from the fact on responding to situations positively and doesn't react as Dhoni too adopts the method. A reaction is instant, a response is calculated. Keeping calm in trying circumstances helps in thinking and responding rather than reacting to it mindlessly.
So put on your thinking hat with QLS Academy, analyze yourself and the world. The growth and development of any country depend on the quality of education its citizens receive from their childhood. Every student is special in his/her own way. We must identify their potential and guide them in the right direction. After all, today's generation will be the future of tomorrow.