Well, in this globalized world being glared as gentlemen, of high ethic and a moral for others is indeed an impulse for everyone, that's sparks in a certain corner of our heart. But, in order to be deemed such, we all know we need to acquire certain principles and a lifestyle that in straight guide us to the path of virtue. And for that being Educated is a MUST in all aspects.
Everyone knows, education is simply imparting and acquiring of knowledge through teaching and learning, especially at schools or similar institutions.
Education developed from the human struggle for survival and enlightenment. It may be formal or informal. To make education very much crystal clear, we'll brief it up. As informal education denotes to the very universal social process by which human beings gather the basic knowledge, methods and skills needed to function in their culture. So, as formal education denotes to the man made process by which our instructors/teachers direct students in courses of study within their respective institutions.
If we talk of the modern day education and its impact, one feels immensely proud; of saying yes, I am an educated person. The complete development of body, soul and mind is the real education that we need to adapt.
But with the progress in the field of education sector, one has to combat with the uplifting competition that is endorsed in presently each and every exam that students face. Whether talk about, school exams, college exams and then obviously the competitive exams through which they have to struggle hard in a bid to get admitted to the prestigious institutions all over.
But why is that some students study really hard, but aren't the best in their age group or get 'only' average grades? And why is it that there are some other students who not even invest half the amount of time and effort into their studies, but get good or even outstanding results?
Here's how you can study smart and standardized instead of wasting countless hours of your valuable time. And one such exam that is regularly being held in the favor of students welfare along with dispensing impressive scholarships is NTSE.
Many of you would not even be familiar with what is NTSE all about apart from those meritorious students that always strive hard and attain spectacular grades with diverse studying options.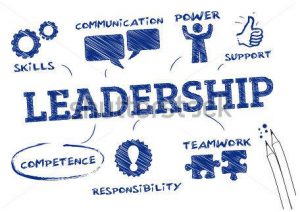 Let us proclaim you about this very interesting and eminent exam! The National Talent Search Examination (NTSE) is the most prestigious scholarship exam at the high school level in India, conducted by the National Council of Educational Research and Training (NCERT). What all being asked in this exam is not different but of course your own syllabus. But why can't most students, though having such aptitude get it cleared?
Reason behind this is:
Lack of right guidance

Misunderstanding the layout of the exam

Focusing on matter that is not important enough

Barrier between a lecturer and student teaching process and much more.
So, to answer all your hitch and drawbacks, and to aid you towards a pool of perfect Education system, 'QUALITY LEARNING SYSTEM', a very vivid, passionate and mastered education system is now into limelight in order to direct, educate and mould students to their best level of learning.
This scintillating teaching system has been embarked by a rank of noble men who's divine ideas and thorough beliefs for the amelioration of the students urged them to enact education system into a very standardized manner. Like any other institution it also is an institution that will make you more knowledgeable and guide you in studying the right way, but via very interesting, advanced and easily accessed techniques.
As our education system is producing machines out of pupil. They read books, they speak books and they do books. Discussing in class lead to complications, which remains as confusions for a life time if left untreated. And with a strong class strength, teacher can't give attention individually and thus students remain un cleared with their peeping doubts which root to bigger ones as the basics are left untreated same.
This academy completely prepares and sharpens the inside-out students skills to get through this examination very conveniently. It only conducts a portion of 3 tests that includes 3 diverse segments.
Students will be taught the prescribed syllabus but with effective methods, compelling tools and scintillating ideology that will nurture, withal boost them to get through this exams soothingly. The unrelenting aim is to bring education, obviously this competitive exam in the court of students easily. Stats say that every year, lakhs of students appear for high school examination and then some for NTSE as they lack proper information and thus remain oblivious of the aid it provides to for the needy ones apart from enhancing learning skills of students.
QLS Academy's trending and updated education process is aided with a variety of technology, advanced machines that include latest computers, projectors, internet, and much more. The diverse knowledge is being spread among the students in all fragments. Although, everything that can be simplified has been made already simpler. Science has explored every aspect of life. There is much to learn and more to assimilate. Internet provides abysmal knowledge. There is no end to it. One can learn everything he wishes to. Every topic has developed into a subject. So, here the job of QLS academy is to standardize and broaden the teaching system with useful and skilled strategy or tactics. Skill-development and vocational education system has added a new feather to this modern system of QLS education.
As this exam is conducted in the last segment of the year around November, till that time and with regular and peerless teaching that goes uncompromising, students are so much of confident that their basics and every problem is solved to appear with strong conviction.
Moreover, this academy is in the sphere of rendering fruitful and beneficial education system to students from couple of decades. And those students have excelled in India's most toughest considered exams IIT-JEE mains, along with many other rigorous competitive exams. Thus join hands with QLS Academy and perceive where your future flies high in sky-rocketing heights with excellent results academically.
In the primary years, imparting quality teaching to students is considerably essential as it lays the foundational literacy and numeracy on which lifelong learning depends.
Now we have good and learned teachers to impart us with knowledge of what they know. Every one is a master in his field. We and our children are getting taught by professionals of their field. Presently our education is based on making us the best in our area of interest, to help us reach our goals more easily. Indeed its common for all, that a major part of the fact based knowledge is being grasped by us. What we learn aids us in building our career and in choosing our profession. Professionalism is deep-rooted in our society now and this education makes us so.
Day by day, whatsoever we are getting taught and what's good about it, is that it's a never-ending process. The best all round learning that teaches us the authentic, precise and generous path to lead life with beneficial transformation is what QLS will bring about. Nothing has transpired ever better than being quality educated. Learn! That a divorce between education and life is simply leaned towards a pool of dangers. So, get yourself smart and standardized to crack this exam and become successful throughout your life.
Finally, what QLS Academy will bring in about is the teaching system that will drive their employability, productivity, health and well-being in the decades to come and that will help ensure that their communities and nations thrive.